Back to People
Sylvia Meakin
Born and raised in the UK, Sylvia moved to New Zealand with her husband in 2006. She joined Hunter Group in 2010 bringing a rich set of skills and experience including extensive UK and New Zealand health sector expertise and change management.
Sylvia is an excellent facilitator and expert
business case writer
Sylvia has managed large business service transformation programmes and is proficient in managing teams and designing change processes.
She has successfully lead multi-million dollar service contract negotiations and understands the need for transparency and visibility of key performance criteria.
Amongst her many qualifications, Sylvia is an accredited Investment Logic Mapping facilitator and is a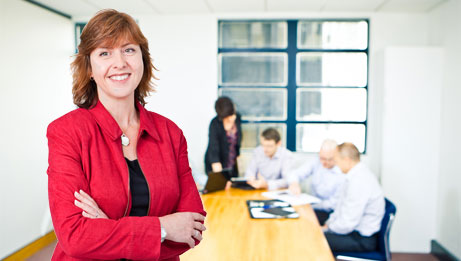 BBC Expert Practitioner, endorsed by the Better Business Case International Standards Board. Sylvia has used the New Zealand Treasury better business case process across a range of sectors, with a strong focus on clearly articulating business benefits.
She also has a Bachelor of Arts (Honours) majoring in History and Medical Ethics and a Master of Science majoring in Health Policy Studies. She is a Prince2 and MSP (programmes) Practitioner.
Sylvia has extensive experience as a facilitator of problem solving
workshops, both strategic and tactical. The insights from this way of thinking means that she excels in aligning business process change with business strategy and working through the implications of implementation challenges.
She enjoys the variety of work, the teamwork, and the commitment to excellence that Hunter Group offers.
An outgoing and friendly person, she loves the Kiwi lifestyle and the outdoor activities that New Zealand has to offer.