Back to People
Bindiya Kalidas
Having graduated with a Batchelor of Commerce and Administration in Economics and Finance degree, Bindi (Bindiya) joined Hunter Group in 2019 following roles in financial services and IT services organisations, including as financial analyst, financial operations lead, business analyst and change support.
She is a familiar with a range of project and process disciplines. She has worked in highly structured project teams as well as in agile-based rapid deployments teams.
Bindi's particular strength is in assisting teams through periods of change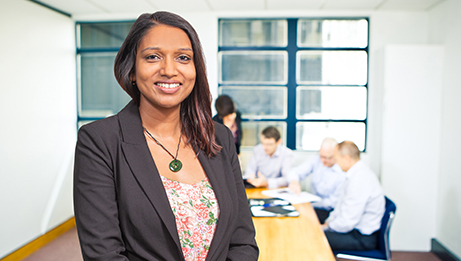 Bindi is a perfect fit for the way Hunter Group works. She is a natural problem solver with a large appetite for work. She is highly adaptable, affable and engaging, and enjoys working with people towards a common goal.
Her broad range of skills and experiences, and her people focus, support a particular strength – that of assisting teams through periods of change.
And if you have any questions at all about cricket, look no further !